Chiropractor Near Me Overland Park
Integrative Chiropractic
Check here often for helpful articles on your aches and pains!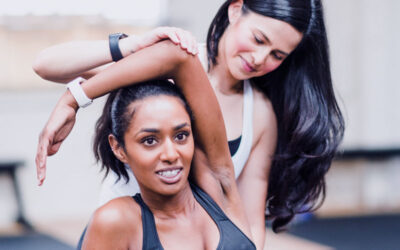 Shoulder blade pain can be a difficult condition to manage. It can range from mild discomfort to intense, sharp pain that is difficult to find relief from. While there are many treatments available, medication can often be an effective way to manage shoulder blade...
read more
If you're experiencing neck pain, it's essential to identify the source of the pain. By doing so, you can more easily find and treat the underlying issue, which will likely result in improved neck pain symptoms. We'll discuss the different causes of neck pain and how...
To avoid the risk factors of piriformis syndrome, you must be aware of the symptoms and take preventative measures. In this blog post, we'll discuss the risk factors of piriformis syndrome and how you can avoid them. We'll also provide tips on improving your posture...
Plantar Fasciitis is a condition that affects the tissue on the bottom of your foot. The tissue becomes inflamed and swollen, causing pain and difficulty walking. In this blog post, we will discuss what plantar fasciitis is, the different types of plantar fasciitis,...
Hip pain can be a debilitating condition that can have a major impact on your daily life. Fortunately, chiropractic treatment has been found to be an effective way to help alleviate hip pain and improve overall mobility. In this blog post, we'll discuss the different...
8600 W 110th St #211
Overland Park, KS 66210
Thank you for reading this post, don't forget to subscribe!